ERA
-
Now You Have The Solution To Your Speedometer Inaccuracy Problems...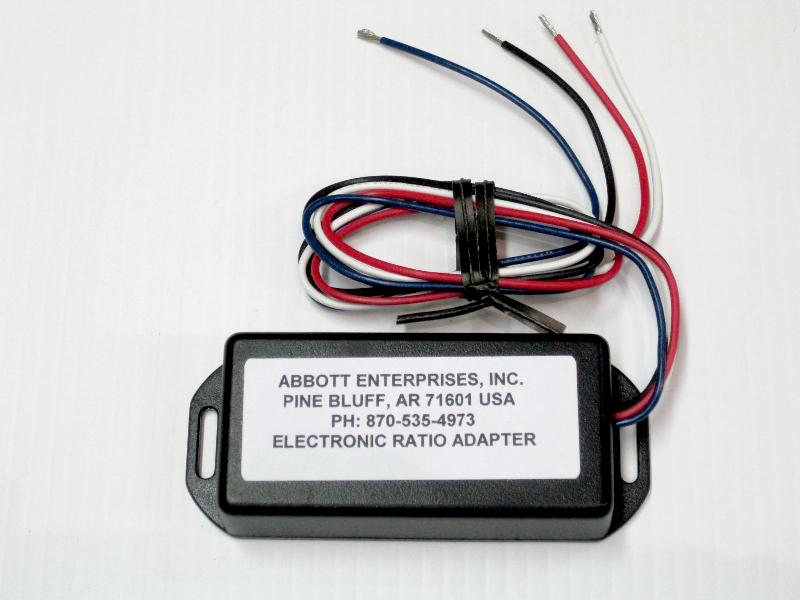 The Electronic Ratio Adapter (ERA) is a universal speedometer signal interface that is designed to easily recalibrate your electronic speedometer after a change in your vehicle's tire size or rear axle ratio. The ERA is a "speedometer calibrator" that receives your current speedometer signal from your vehicle speed sensor (VSS) and will recalibrate to the correct speed signal.
The ERA installation is a snap with only four wires (+12v, ground, speed input, speed output). Set the dip switches according to the calibration chart and you're ready to go.
For more details visit our Tech website or give us a call at 870-535-4973.
Order today! Give us a call FREE at: 1-800-643-5973
speedometer calibrator, electronic speedometer, speedometer corrector, recalibrator, speedometer, speedometer repair, odometer repair, speedometers, speedometer restoration, speedometer conversion, speedometer assembly, rebuild speedometer, tachometer, tachometer repair, instrument repair, speedometer calibration, speedometer recalibration, instrument calibration, street rod parts, streetrod parts, speedometer solution, muscle car parts, LS1 conversion, LS3 conversion, transmission speed signal, 4L60E transmission, sending unit, speed sending unit, vehicle speed sensor, vss signal, speedometer adapter, mechanical speedometer, electronic speedometer signal, retrofit speedometer, GM speedometer, speedometer adjuster, classic car parts, corvette speedometer, corvette parts, ratio adapter, mechanical ratio adapter, electronic ratio adapter, Ford speedometer, Chrysler speedometer, electronic adapter, pulse conversion, ERA, hotrod parts, hot rod parts, gear change, axle ratio change, speedometer cable, cablex, cable x, cable-x, cluster repair, speed sensor, Camero speedometer, Mustang speedometer, T56 transmission, Firebird speedometer, Transam speedometer, Trans AM speedometer, speedometer correction, speed signal recalibration, speedometer adaption, retrofit transmission, speed transducer