Shadow Tracker j2 to Premier GPS Tracking,
We've got You Covered.
Now you will be able to pinpoint the unnecessary stops, delays and "side trips" that are costing you time and money. The GPS Tracking System will give you easy-to-read reports on your fleet's daily activities. You will have a permanent record of a vehicle's: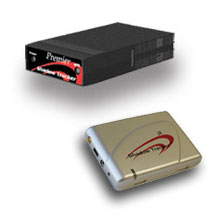 Start Times
Address of Each Stop
Duration of Each Stop
Speed
Miles Driven
The easy-to-use software will also give you a detailed map displaying the actual route taken by a vehicle for a particular day. No more guessing on what is really happening on your routes.
This system is a one-time investment with NO MONTHLY FEES. The tracking units are compact with some less than .6" tall, 2" wide and 3" long. Installation is a snap, done in minutes.
Start improving the efficiency and increase the productivity of your fleet with one of our GPS Tracking Systems.

Call us FREE today at: 1-800-643-5973 and start increasing your bottom line today!