Atrol II Activity Recorders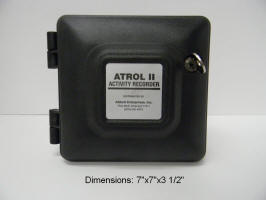 The Atrol II Activity Recorder is the simple, low cost way to monitor the daily stops and starts of your vehicles. You will be able to keep track of your drivers up to 24 hours a day or as long as seven days. The Atrol II will automatically record the drive time, stops, and idle time, all permanently logged on a paper disk chart for you to review and file for future reference.


What the ATROL II Activity Recorders Can Do for You.

Pinpoint Unproductive Time
Shows you when drivers actually start and stop work
Shows you the unscheduled or unauthorized stops your drivers make
Shows you which drivers are spending too much time at coffee stops or stretching out their lunch period
Evaluate Routes
Shows you how to get the best use of vehicles during the work period
Shows you which routes have the most delays and which ones are the most time-consuming
Shows you which routes are the most efficient
Reward Performers
Shows you how well your drivers are doing their jobs
Shows you how effective your drivers are in managing their time
Shows you who are the most successful drivers
Specifications: The Inside Story
The ATROL II Activity Recorder features a quartz timer for accurate and dependable service. No electrical connections or wires are needed. It runs on an inexpensive, easily replaced "C" size battery. The ATROL II unit is compact, (7" x 7" x 3½"), and weighs less than 2 pounds. It comes with a lock and key to prevent tampering. You can quickly install it to any vertical surface with just two bolts. Any motion will move the counter-balanced pendulum and stylus and record on an easy-to-read paper chart. The ATROL II is accurate, reliable, and economical.
Guarantee
Test several ATROL IIs in your vehicles. You must be completely satisfied, or you can return everything within 30 days for a full refund or credit. You risk nothing by trying ATROL II Activity Recorders.
Models Available

ATROL II is available in four compact models:
12-Hour Recorder for the day-to-day runs
24-Hour Recorder for the day-to-day runs
72-Hour Recorder for vehicles going home with the driver
Seven Day Recorder for the overnight trips and longer hauls.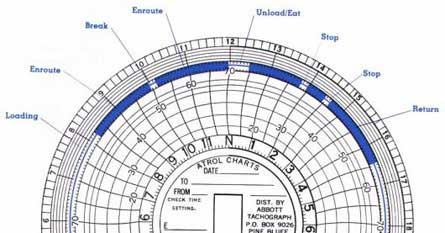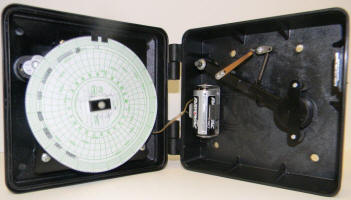 Order today! Give us a call FREE at: 1-800-643-5973